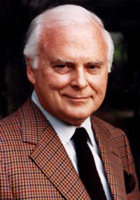 Welcome to the Stuart Woods Wiki
Edit
His books have created a universe, with characters repeating and intermingling, growing, changing, developing. The stories arc to a certain extent, and past occurences and background information are freely referred to. Very often a character is from the fictional Delano, Georgia. With this wiki, I would like to make some sense of order for his characters, places, and occurances.
TABLE OF CONTENTS
Edit
I recently had the opportunity to meet Stuart Woods in person at a booksigning in Cincinnati. He was as interesting, humorous, and glib as his books. He fielded everyone's questions with interesting background quips and stories that I really enjoyed hearing. Moore later ...
SERIES CHARACTERS
Edit
MINOR CHARACTERS
Edit
I have protected most of the pages. You can make comments or add pages. You can email me at kathybluecat@bellsouth.net and I may give you permission to edit a protected page.
Latest activity
Edit